Pacific Solutions Contracting does commercial construction differently. And here at Rising Tide, we couldn't be happier! We've seen way too many of our industry friends struggle through the complexities of construction over the years. It can be a daunting path to go down, so Pacific set out to change that experience – proving why they are quickly becoming Vancouver's leading boutique hospitality construction company.
Integrated Construction Partner
At the heart of it all, Pacific takes a more integrated and collaborative approach than a traditional general contracting firm. This makes them an excellent partner for both entrepreneurs and business groups looking for a trusted partner in construction to help lead them through a renovation or new construction while they look after their business.
Pacific Solutions Contracting has intentionally built their organization in a way that supports their clients throughout the full life cycle of their businesses, with personalized services that include:
Early concept planning guidance.
Location and lease review.
Pre-construction management.
Consultant & network referrals for architects, designers, and engineers.
Marketing content support.
Post-construction support and maintenance.
Hospitality Experts & Resource
Since their inception in 2010, Pacific has sharpened their expertise in hospitality construction. They understand where the red flags are hiding, where the common pitfalls are that business owners can find themselves in, and they are tapped into market pricing, supply chain logistics, and construction economics. With their finger on the pulse, their team of "Solutionists" are proactive in scheduling, budgetary forecasting, and are experts at finding creative solutions for any obstacle that may come up throughout the construction process.
Pacific is humbly honored to showcase over 150 social destinations in their portfolio. From Michelin-starred restaurants to your favorite neighborhood coffee shop, you've probably enjoyed a number of their establishments such as:
Tacofino (Ocho, Oasis, Kits, Hastings Street, Gastown)
Nook Restaurants (Olympic Village, Kitsilano, Shipyards)
Published
Steamworks Mount Pleasant
Mount Pleasant Vintage
Ca Marche
Lumine Coffee
Lee's Donuts
The Gray Olive
Juke
Cartems Donuts
Kam Wai Dim Sum
Catch 122
Local Public Eatery (River District)
La Grotta Del Formaggio
Jungle Room
Nanoose Bay Cafe
Potluck Cafe Society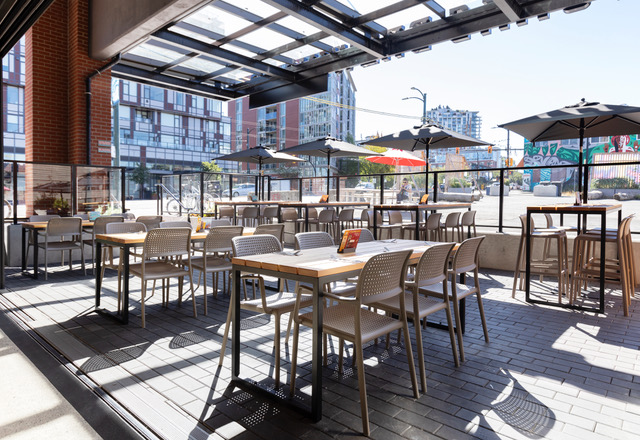 Steamworks Main Street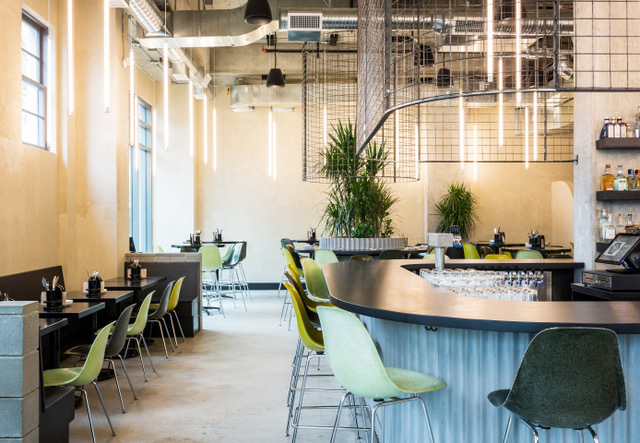 Tacofino Ocho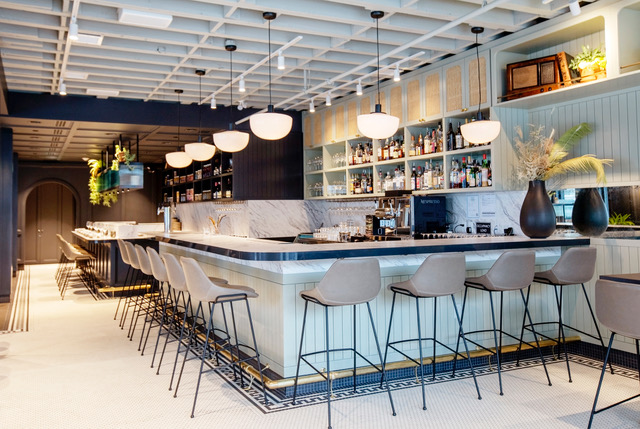 Published on Main
From Their #madebypacific Clients
"I have never encountered a construction firm with an entire team of people who care so much about me, my priorities, and my bottom line. It was a pleasure getting to know the team during the construction process and many have become regulars at my establishment. Having a construction partner like Pacific is an essential part of launching a new business, and I always appreciate knowing they are there to support my business for anything I need in the future."

Bryan Markovic | Owner/Operator, Steamworks Mount Pleasant
"We always felt like Pacific had our best interests in mind in order to keep control of our budget and schedule. The regular meetings and constant contact with their operations team ensured we were always informed every step of the way. The quality of the millwork craftsmanship by Pacific is also evident, and everything came together exactly as we had envisioned."

Cody Allmin | Owner, Published Restaurant
About Pacific
Pacific was born out of a love for the city that they call home. Their team truly takes pride in seeing our local communities grow and evolve through unique spaces. They believe in supporting all creative businesses and helping them find success. Regardless of size, scope, complexity, or budget, the team at Pacific is always happy to guide the community in the right direction when it comes to any questions (small or large) about commercial construction. Feel free to reach out and say hi!
Email: info@madebypacific.com
Phone: 604 620 3993
Instagram: @pacificsolutionscontracting
Read More