Over the course of the last couple of years, quite a few things have changed in the world. Because of the pandemic, fewer people have been going out to bars and coffee shops than before, although it's slowly starting to revert. The beverage industry, and cannabis industry, have changed to meet the needs of today's consumers. Let's look at some of the top trends for both alcohol and cannabis in the coming year.
2022 Alcohol Trends
What can you expect to see in the world of alcohol in the coming year? There are some continuing trends, as well as some things you might not expect.
More Online Alcohol Sales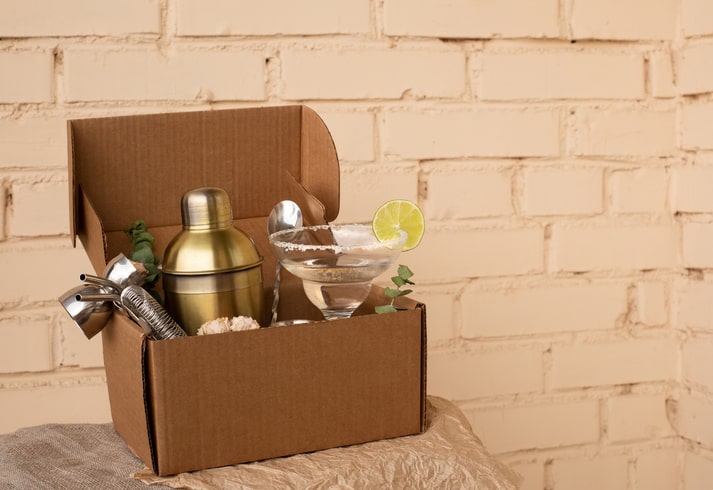 One of the biggest changes that have occurred, and that is likely here to stay, is the use of ecommerce for alcohol sales. Even though it was possible to buy alcohol online before the pandemic, it truly became popular during the height of COVID-19 because people were sheltering at home. They found that they could order alcohol online and they did… in droves. Even though more people are going out to bars and restaurants again, the trend of ordering alcohol online and having it delivered will likely stay.
Continuing Popularity of Whiskey
Whiskey has been popular for quite a while, and it doesn't look like that's going to change anytime soon. People are not only drinking more whiskey, but they are trying out new brands and styles, learning about the way whiskey is made, how it's stored, and more. The love and appreciation of whiskey are now similar to what wine lovers experience.
Many distilleries are popping up, and they often provide limited releases and special releases, which consumers love. They enjoy trying out new options and debating on their merits and flaws. It's becoming a lifestyle, and you can be sure that the popularity will continue for years to come.
Celebrity Alcohol Brands Will Continue
Celebrities have been endorsing products since the beginning. Sometimes, they endorse or even own brands, including alcohol brands. Some of the popular names involved in the alcohol industry include Ryan Reynolds, Cameron Diaz, Brad Pitt, Mariah Carey, Brad Paisley, Bruno Mars, and Snoop Dogg to name just a few. You can expect to see even more of these celebrity-owned and endorsed brands in the future because they tend to do well.
More Trendy Beverages for 2022
You should also see a rise in the number of premium canned cocktails being made available by spirit distillers, along with more hard seltzers. Additionally, more and more people are becoming interested in hard coffee and hard kombucha. Interestingly, there is even rising popularity for low and no alcohol beverages for people who like to go out and be social, but who do not want to drink much.
Boxed wine, which used to have a bad reputation, is becoming popular because it tends to be a more sustainable choice. Sustainability is highly important for many consumers today. It also tends to be affordable, which is always a nice bonus.
2022 Cannabis Trends
What's happening in the world of cannabis? With legalization in more states, as well as Canada, you can expect to see more cannabis products being released. From vape pens to edibles and everything in between, the world is becoming more accustomed to cannabis.
Drinkable Cannabis Products on the Rise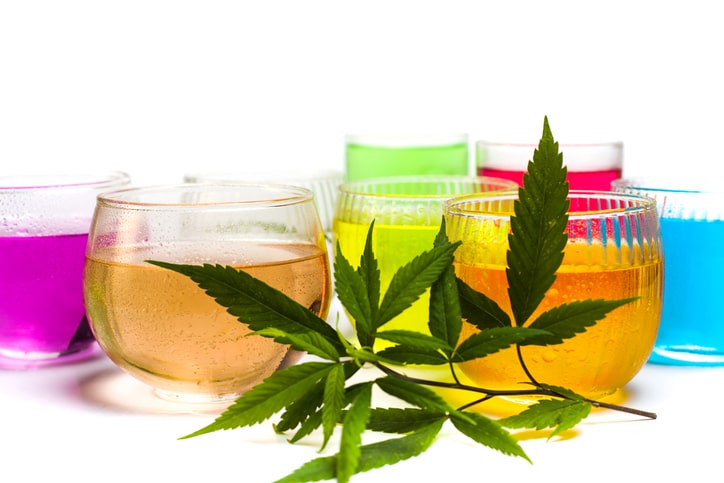 One of the other big trends that we're likely to see going forward will be cannabis you can drink. The stigma of cannabis is starting to fade, and more and more people are using it for a host of purposes—pleasure, help sleeping, anxiety, etc. However, not everyone wants to smoke or use edibles.
Therefore, many of the most prominent companies in the beverage and cannabis industry are making cannabis-infused drinks. This gives people another avenue of consumption. Drinking a beverage is something they are already familiar with, so they don't need to know how to use a bong, roll a joint, etc.
The drinks go to work faster than edibles, which can often take an hour or more for someone to feel the effects. They are more discreet than smoking or vaping, as well. It's expected that this will be one of the more popular 2022 cannabis trends.
Read More