The number of cannabis-infused products available in Canada has grown substantially over the past year. Today, it's possible to find a range of options, such as edibles and even cannabis-based drinks. Drinkable cannabis is growing in popularity for good reason. For starters, some of the biggest beverage makers, such as Molson Coors, along with cannabis producers have been working to create quality brands with great drinks.
You can find quite a few brands that can do different things for you. Let's explore a few of our favourite cannabis beverages, many of which come from Truss, which is creating five cannabis beverage brands.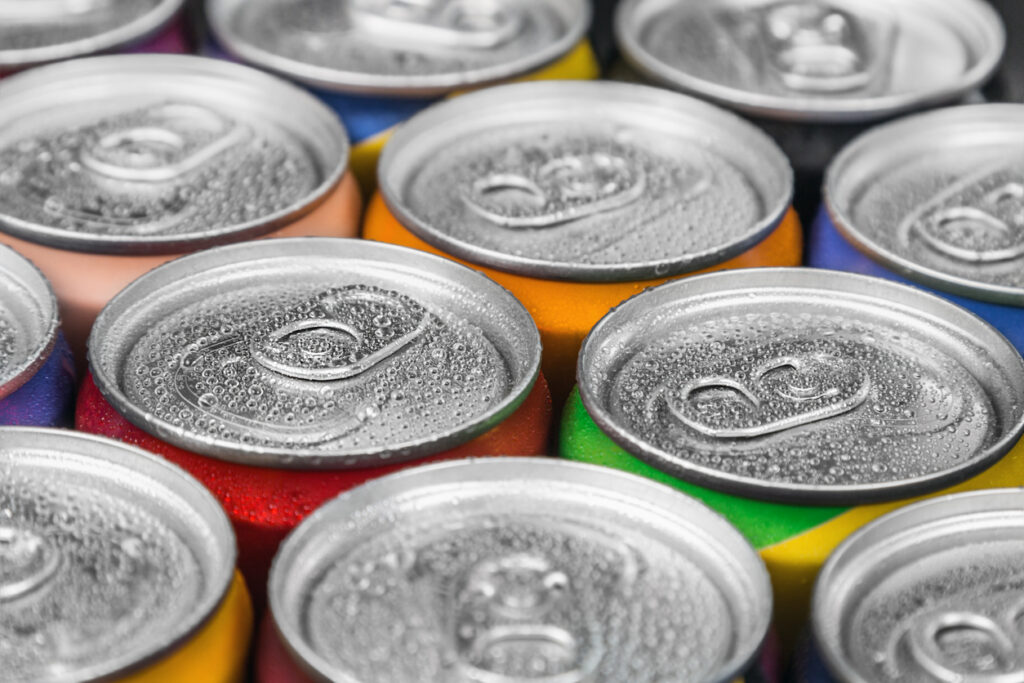 XMG
XMG is from Truss, and it is the highest potency cannabis in a can from their line. This beverage was designed with cannabis users in mind who are well-versed in the effects. They say that it produces a mood shift because the high hits hard. It's a good option for someone who wants to come home, unwind, and turn off the world for a while as they watch TV and relax.
Verywell
Verywell is a brand from Truss that is meant for self-care. Rather than having a lot of THC, this brand features CBD, which is a good option for feeling relaxed without the mind being permeated by the feeling of getting high. This is a popular option for those who simply want to unwind but still be able to get out and function.
House of Terpenes
This is an interesting brand, again from Truss. The goal of this brand was to create a drink that was similar to a mocktail. It allows people to experience and explore the different elements of the plant, just as some beer drinkers get excited about hops. These drinks have 5 mg of THC, which is a relatively high dose. The reason for this was to have it similar to a cocktail, where you might have one or two, not four or five. It's a good, fun option.
Cann
Cann has become a bestselling cannabis drink that has been growing fast since the company was launched in 2018. This is a low-dose drink that only contains 2 mg of THC per 12 oz. can.
The founders said they went with a lower dose because it was what people were used to with other types of beverages, such as beer. It allows you to have several drinks without feeling too much of the effects all at once. They have found that it provides a more uplifting, happy experience for the drinker. The founders see Cann as being an alternative to something like White Claw.
Benefits and Challenges of Cannabis in a Can
Although cannabis-based drinks are highly popular, there is an interesting problem that appears that it might have been an oversight by the legislators. The laws in Canada only permit people to buy and walk out of a store with a certain amount of cannabis. They can't have more than five 350 ml cannabis-based drinks. This means that it's impossible to get six-packs.
You would need to buy the cans or bottles individually or hope there are four-packs available. This presents a challenge to manufacturers and sellers, and it's thought by many to be an oversight because people making the laws don't truly understand the industry.
Regardless of this bit of trouble, the beverages like those mentioned above continue to be popular. Why are they so beloved? You'll find there are quite a few reasons. For starters, cannabis in a can is convenient. It's easy to carry and it's easy to consume discreetly. Many people don't like to smoke, and they feel that this is a better way for them to use cannabis.
Additionally, it tends to take effect faster than an edible. Most will start to feel the effects within 15 minutes to half an hour. With edibles, it could take an hour or longer.
Find Your Favourite
You can find cannabis-based drinks that are available with different doses of THC and CBD with a range of potency levels and tastes. Even though the drinks above are some of our favourites, you will find more and more coming to market in the months and years ahead. Try out several of them to find the ones that you like best.